Are you thinking about boosting your Instagram engagement? While buying Instagram likes might seem like a good idea, it's better to consider why this strategy is just a useless shortcut and not a real win.

Buying real Instagram likes sounds so tempting, you just pay a couple of dollars, and your phone gets flooded with hundreds of Instagram notifications. But are you aware of the real consequences?

In this blog, we'll discuss reasons why you should never pay for fake likes or followers, how it damages your account and reputation, and what alternatives you can use to grow your Instagram followers organically.
What Are Fake Instagram Likes?
Have you ever found Instagram accounts with bizarre usernames, no profile picture, and an uneven follower/following ratio? The chances are some of those accounts are fake.

When these fake accounts like your posts, they create inauthentic engagement on Instagram or, as we often call it, fake Instagram likes. As the name suggests, fake Instagram likes are not organic and most likely not coming from real people.

To actively fight spammy activity on its platform, Instagram changed its algorithm in 2018. Algorithms soon started focusing on detecting and removing any account with suspicious practices. They've become so smart that relying on fake likes in 2023 is no longer a good option to create engaging posts on social media.

Even though this method of Instagram growth is no longer viable, some people still consider it to be a useful way of increasing brand awareness. But we are here to debunk those myths and shed some light on the real effects of buying Instagram likes. So, here we go!
Buying Instagram Likes affects Your engagement
First, let's talk about why it's bad to buy Instagram likes and followers.

Instagram has very strict rules, and violating them often leads to serious consequences. The Instagram team is pretty clear about their stance on fake interactions. They don't like it, plain and simple. And nowadays, their algorithms are so smart that they can easily 'catch' any account that's potentially not following their guidelines. When you buy fake Instagram likes or followers, there is a high risk that algorithms will notice this unusual activity.

So what happens afterward? Instagram doesn't block or ban accounts right away. Still, you might notice that you are no longer reaching your target audience, you're not getting enough comments or organic likes, and you keep seeing the over decline in follower growth as well.

Rebuilding your Instagram engagement and boosting your organic growth after getting "caught" can be very difficult and might take weeks, if not months. Decreased Instagram engagement can have a tremendous impact on your brand awareness.
Fake Instagram Likes Can Get Your Account Banned

Some people see a decline in their reach, and instead of working on building an organic engagement, they keep buying fake likes to keep up with the image. This is where the real danger comes in.

Instagram algorithms have a no-nonsense approach when it comes to buying fake Instagram likes. Initially, you might only notice a decrease in Instagram engagement. But if you continue buying fake likes, you will soon receive some serious warnings from Instagram. Your account could first be blocked and then banned. Ask yourself if it's really worth taking such a big risk.
Buying Instagram Likes is a Waste of Your Money
People who buy Instagram likes don't know that Instagram eventually removes them from their platform. If you're already seeing changes to your likes, follows, or comments, it might be because it's already happening to your account. This is what Instagram's has to say about this:

"If you notice a change to the number of likes, follows or comments on your account, it may be because some came from accounts generating inauthentic activity.[...] When these accounts are discovered, their activity is removed from Instagram."

So, you practically pay for nothing. Don't believe us? Even the biggest celebrities were affected by these changes in 2014. After the so-called "Instagram purge," Ariana Grande, Kim Kardashian, and Justin Bieber lost hundreds of thousands of followers and likes overnight.
Buying Instagram Likes Can Hurt Your Credibility
We're now in a new era of social media and influencer marketing. As social media changes, brands have access to better tools and knowledge to understand who is real and who isn't.

Brands don't just look at your number of followers; they also care about the way their target audience perceives you. When you buy Instagram likes, you're essentially paying for fake engagement. These likes don't represent real people and have no value.

If your followers find out that you are buying fake likes, it will definitely affect your reputation. You will come across as inauthentic or willing to cheat the system. If you ruin your reputation, you're also less likely to get any deals from other brands.

Also, people often ask for more info from your Instagram insights before they collaborate with you. They care about the demographics, authenticity of your reach, and engagement. Besides, it's hard to fake metrics such as Shares and Saves.
If you're concerned about a small community of followers, don't worry. The lesson here is simple: It's better to have a small, engaged community rather than fake Instagram likes and followers.
How Can You Tell If Someone Is Buying Instagram Likes?
If you're a brand or an individual who wants to collaborate with other creators and businesses on Instagram, you might want to learn more about their engagement rates. Having some spidey senses and techniques to detect fake followers and likes is always a good idea.
1.The first sign should be the ratio of the follower and Like counts. If someone has a significantly higher number of likes than their number of followers, it may be because  they bought likes – unless they posted a Reel.

2.Sudden Spike in likes: If someone has a sudden increase in likes on their posts, especially if the likes are from bot accounts, it may mean that they have purchased likes.

3.Likes from fake accounts: Go through their likes and look at the type of accounts that are engaging with the post. What type of accounts are they? Do they have profile photos? Do they have decent usernames and profiles with more quality content? Don't forget to check the ratio of followers/following.

4.Generic comments: If someone has a high number of likes but very few comments, it may be because they're buying fake Instagram likes.

5.If you have access to their Instagram Insights, you can always look at metrics such as Saves and Shares. These metrics are hard to fake. For example, if a post receives 500 Likes but has no shares or saves, it's less likely that the engagement is real.
Always ask for Instagram Insights and check these key metrics: Reach, Shares & Saves.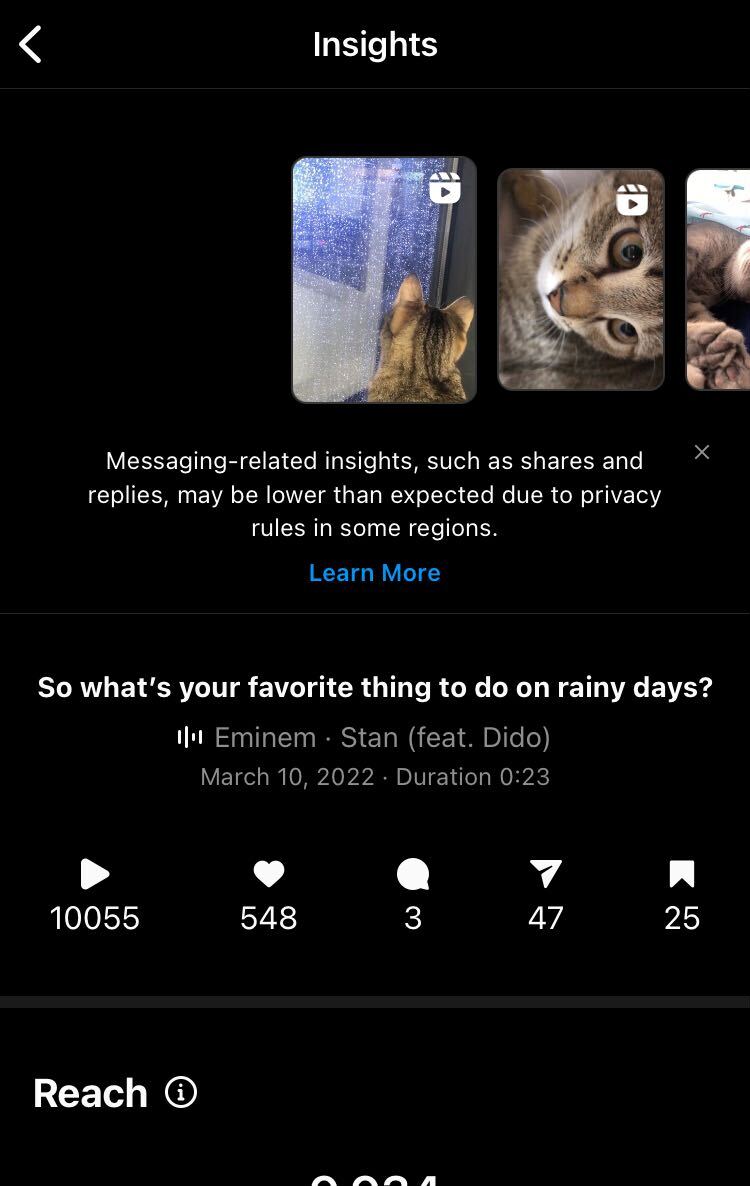 Is There a Safe Way to Buy Instagram Likes?
If you have a specific budget for your Instagram, it's best to focus on organic growth methods rather than buying fake likes.

While there is no safe way to buy Instagram likes, you can still put your budget towards paid advertising or other organic Instagram growth services. Both options can help you boost your engagement using powerful strategies.

Boosting your posts through Instagram is very simple. First, make sure to set up your business or creator's account. Go to your Settings > Account > Switch to Professional Account.

Before you boost your post, make sure your visuals are appealing and that your copy is compelling. Keep in mind that boosting your posts gives you more reach, but it's up to real people to decide if they want to engage with your posts or not. If your content is not appealing or relevant to your target audience, they're less likely to engage with it. So, choose wisely and set a clear budget.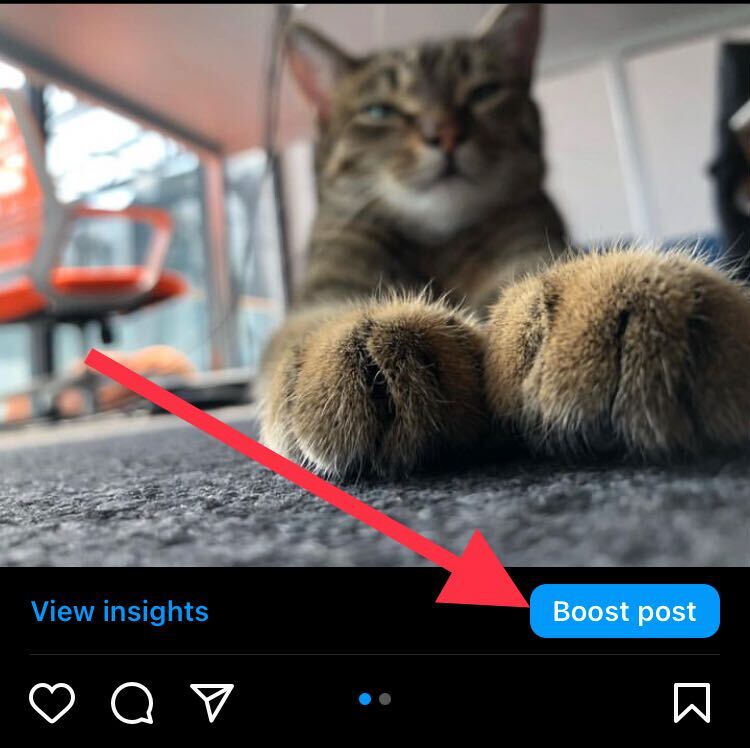 If you are serious about increasing your brand awareness on Instagram, it's best to set up your campaigns with Facebook Ad manager.

It gives you more detailed options for targeting and helps you spend your budget wisely. If you're new to digital advertising and not sure how to navigate this field, we've already launched a Paid ads management service (yay!). Feel free to reach out to us in LiveChat, and we can discuss how to help you out.

Another great option to boost your Instagram likes is to sign up for Social Boost. What is Social Boost? We are an organic Instagram growth agency  using a powerful engagement strategy to increase your brand awareness on Instagram.

Our engagement strategy amplifies what Instagram algorithms are already doing for your content. We use simple follow/unfollow, like, and commenting methods to get your profile in front of your target audience.

People receive notifications from you and keep coming to your profile. If they like what they see, they're more likely to follow you back and engage with your content. In short, instead of giving you an instant engagement boost, we focus on building an active community.
Why You Should Boost Your Engagement Organically
Buying Instagram Likes is so tempting – it doesn't need dedication or much time. But it's important to remember that this strategy is just a quick fix; they don't provide much value and do more harm than good.

Instagram growth that comes organically is more genuine and helps you to build a more loyal and active following. It's no surprise that people who engage with your content are more likely to buy your product or service.

Besides, it's more cost-effective compared to buying Instagram likes. So while it may take more time and effort to grow your engagement organically, it's a strategy that can pay off in the long run.
Strategies for Growing Your Following organically
Just remember that the biggest part of your Instagram growth comes down to creating quality content and having a visually appealing profile grid. To create interesting content, it's important to understand what your target audience wants to see from you.

Create 3-4 Content Themes:

Choose niche topics from your industry that you will feature or discuss in your content. Having a content outline will help you stay consistent, and you're less likely to run out of your next post ideas. Also, you'll be more likely to create engaging posts on social media.

Build a Content Calendar:

Want to know how some brands and creators stay consistent with their content creation process?  One trick is to plan ahead and schedule posts in advance.
Try setting aside one day each week to brainstorm content ideas and create a calendar for each theme and format. You can even plan out your posts for an entire month if you're feeling ambitious!

Post More reels:

While it's true that you shouldn't forget other types of formats on Instagram, investing more time in reels can help you boost your follower growth.

Use Story Stickers:

People are more likely to watch stories than scroll through their feeds. Why? Because Stories are short, entertaining, and often more relatable than feed posts. With the rise of TikTok, people are increasingly looking for authentic and engaging content.
That's where Story Stickers come in. Use polls, quizzes, or Q&A sessions, they're great options for building a community around your brand and creating content that resonates with your audience.
Collaborate with other accounts:

Find the right accounts in your niche to collaborate with and reach out to them. Be clear about the collaboration goals and benefits. A lot of big creators are open to helping smaller accounts reach their target audience and grow, so give it a try.
Why You Should Engage with Your Target Audience
If you want to boost your organic growth on Instagram and build an active community, you need to engage with your target audience effectively.

Posting great content is wonderful, but if you don't show your followers how much you appreciate their input and support, you will have a hard time forming strong relationships.

• Start by answering all of your comments and DMs.

• Go through your followers' stories and respond to at least 10 of them.

• Try to continue more genuine conversations in your DMS.
To reach a larger audience and boost your organic growth even further, go to your explore page and search niche hashtags related to your industry. Hashtags that have less than 50k followers are ideal.
Instead of engaging with Top posts, it's best to like and comment on the most recent and relevant content.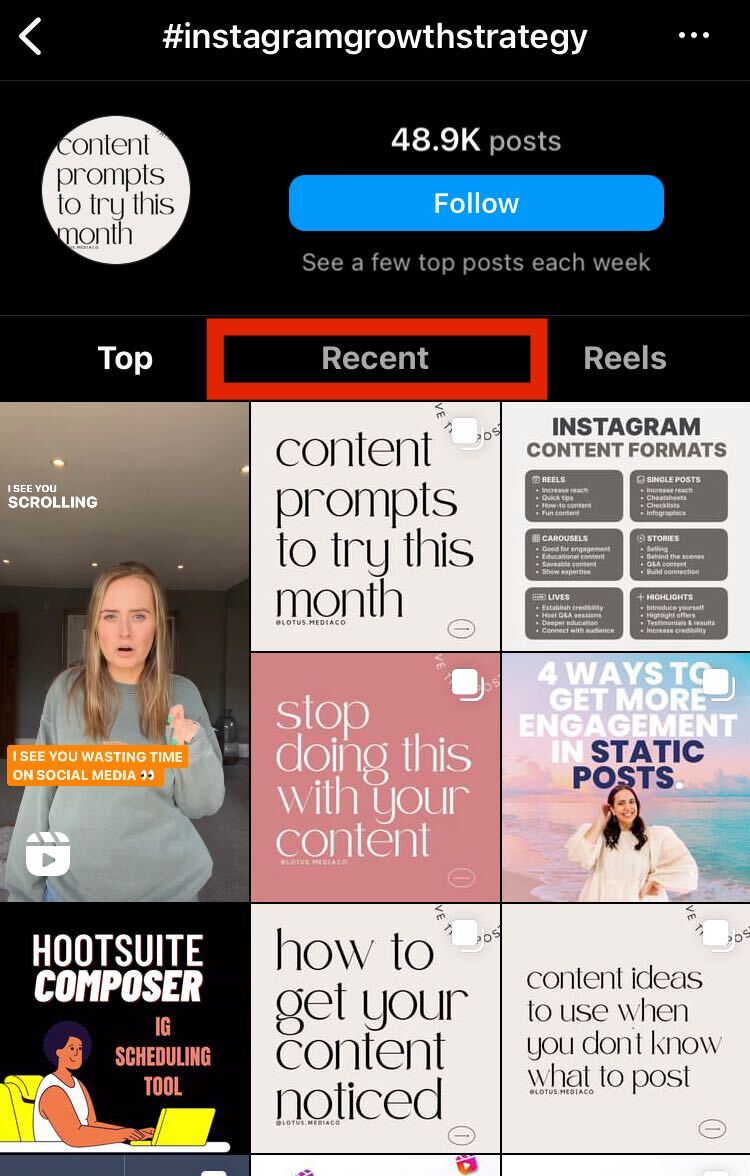 Another way to engage with your target audience is through your competitors' accounts. Look up a broad keyword (not hashtag) and visit top profiles.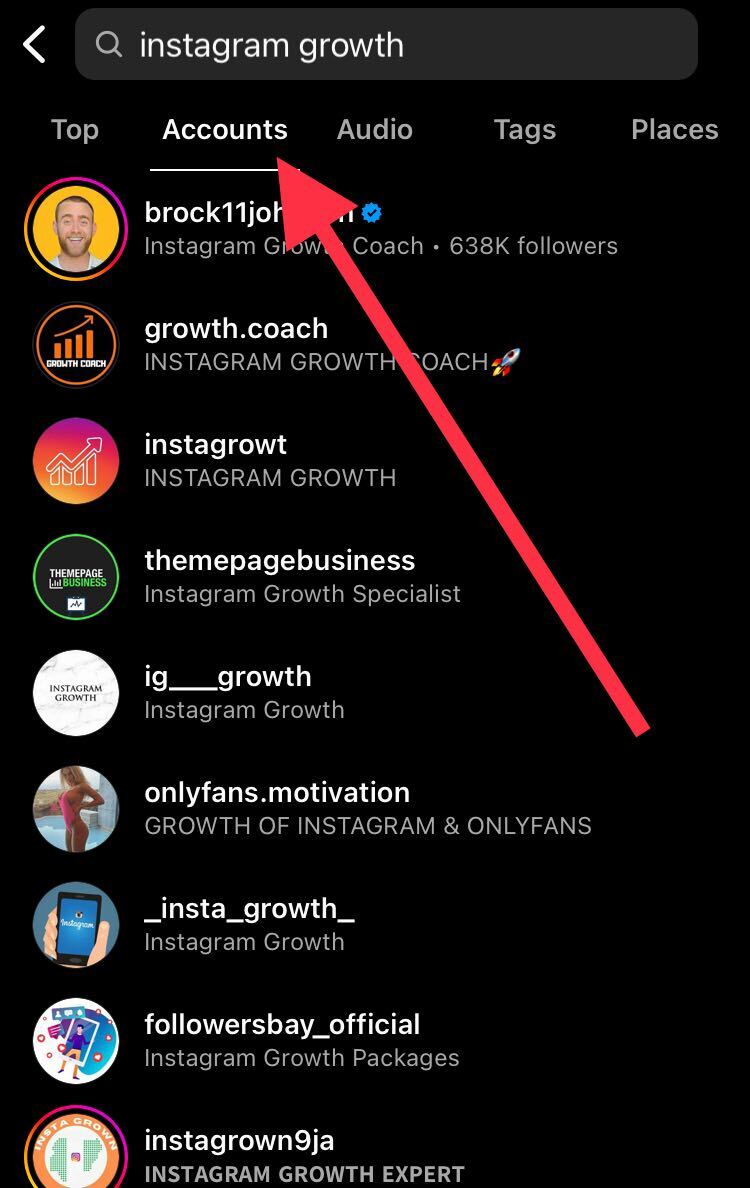 Tap on this little "Add" button and check out other smaller accounts in your niche. Visit accounts that have less than 55k followers. Smaller accounts tend to have a higher engagement rate, so you're more likely to find an active target audience here.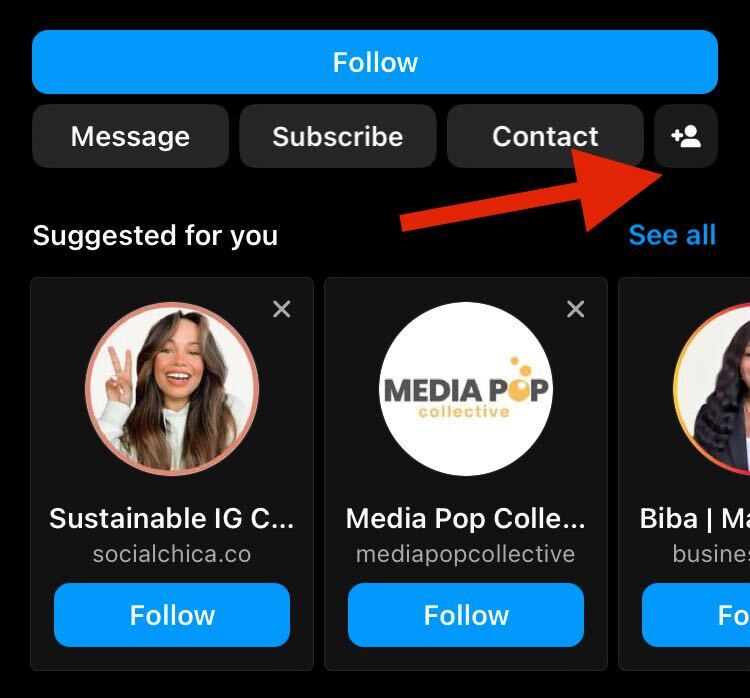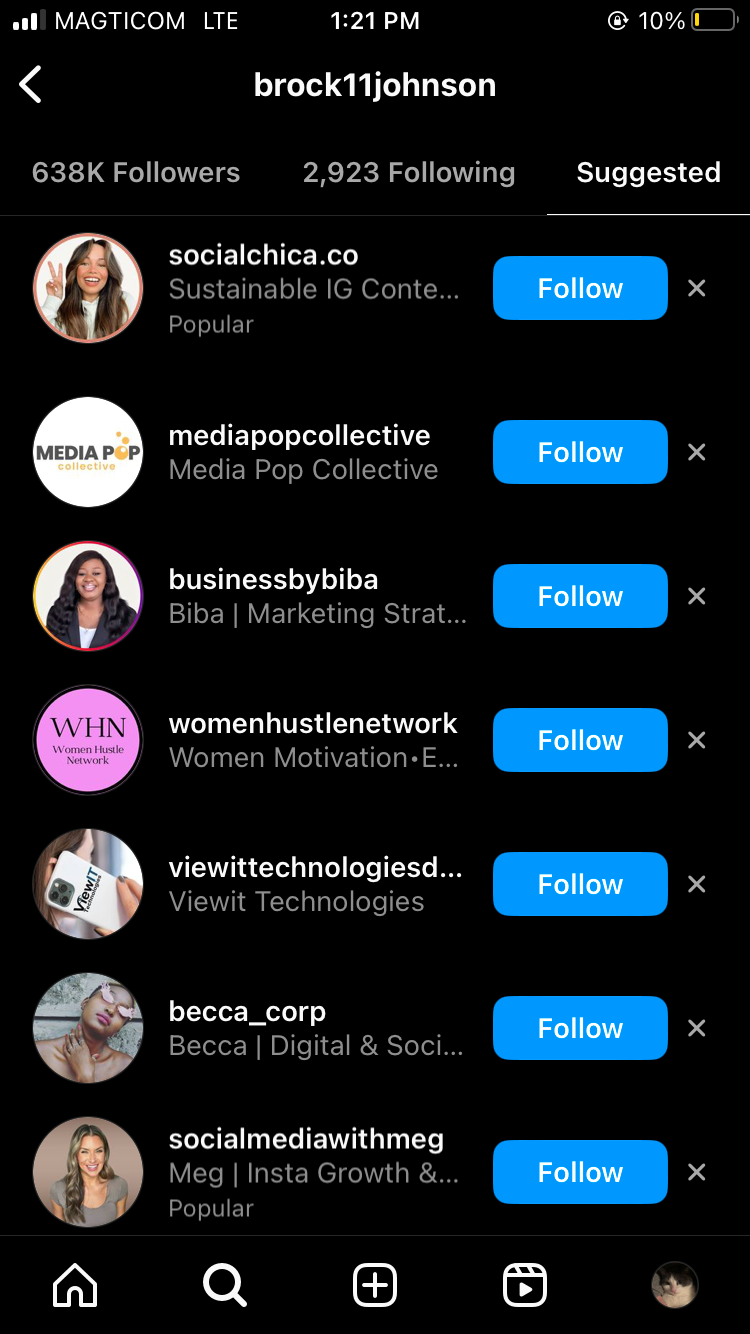 Summary
So there you have it! Now you know why to avoid buying Instagram likes and why it's better to focus on building organic growth strategies.

As we mentioned, buying Instagram likes can damage your reputation, hurt your engagement rates, and potentially have your account banned from Instagram.

It's best to learn how to grow your Instagram followers organically and build an active community. Post content that resonates with your target audience, stay consistent with your posting schedule and use Instagram features effectively.

If you want to outsource your Instagram growth to an experienced team, we are here to help. Social Boost is an organic growth agency that can help you easily grow your Instagram followers. Feel free to check out our Instagram growth packages and reach out to us in LiveChat.

Wishing you all the best with your Instagram growth journey.